Pen and Ink fail, for a better Butterfly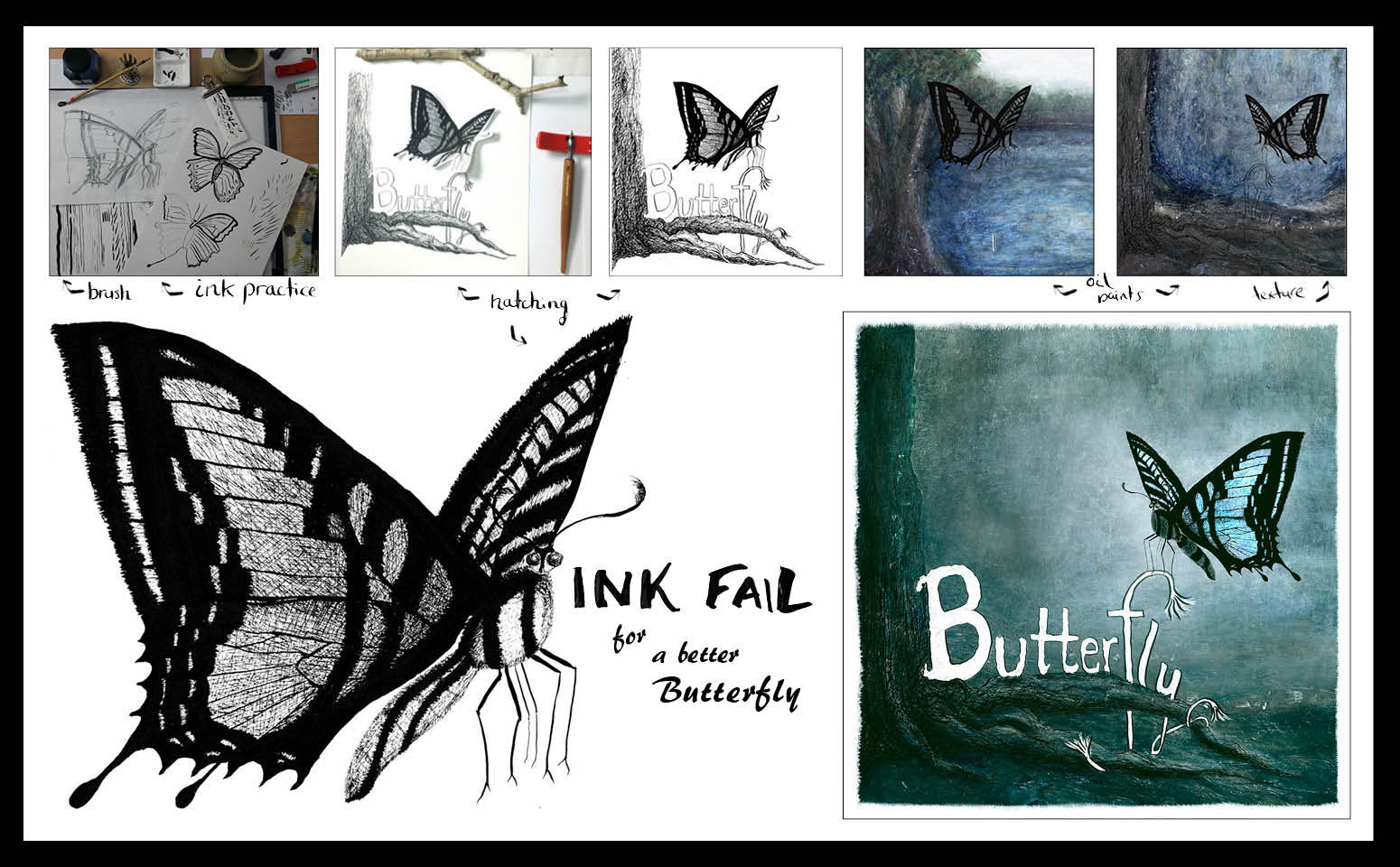 This image was a failure, the goal was to create an ink illustration for my portfolio. While composing the elements I had the idea to add one of my old incomplete oil paintings to the background. I loved the effect and the mood it created, but the time spent hatching and crosshatching the butterfly and the tree was all but lost, and the piece was no longer a pen and ink illustration.
Don't get me wrong, I am delighted with the result, but if this was not a personal piece, it would have been a failure to never see the light of day.
**Spoiler alert** My next illustration for my children's book illustration portfolio WILL be pen and ink.
Original post blogged on 10th September 2018, Re-blogged due to moved domain.