1950's Hollywood Legends, Artist portrait Study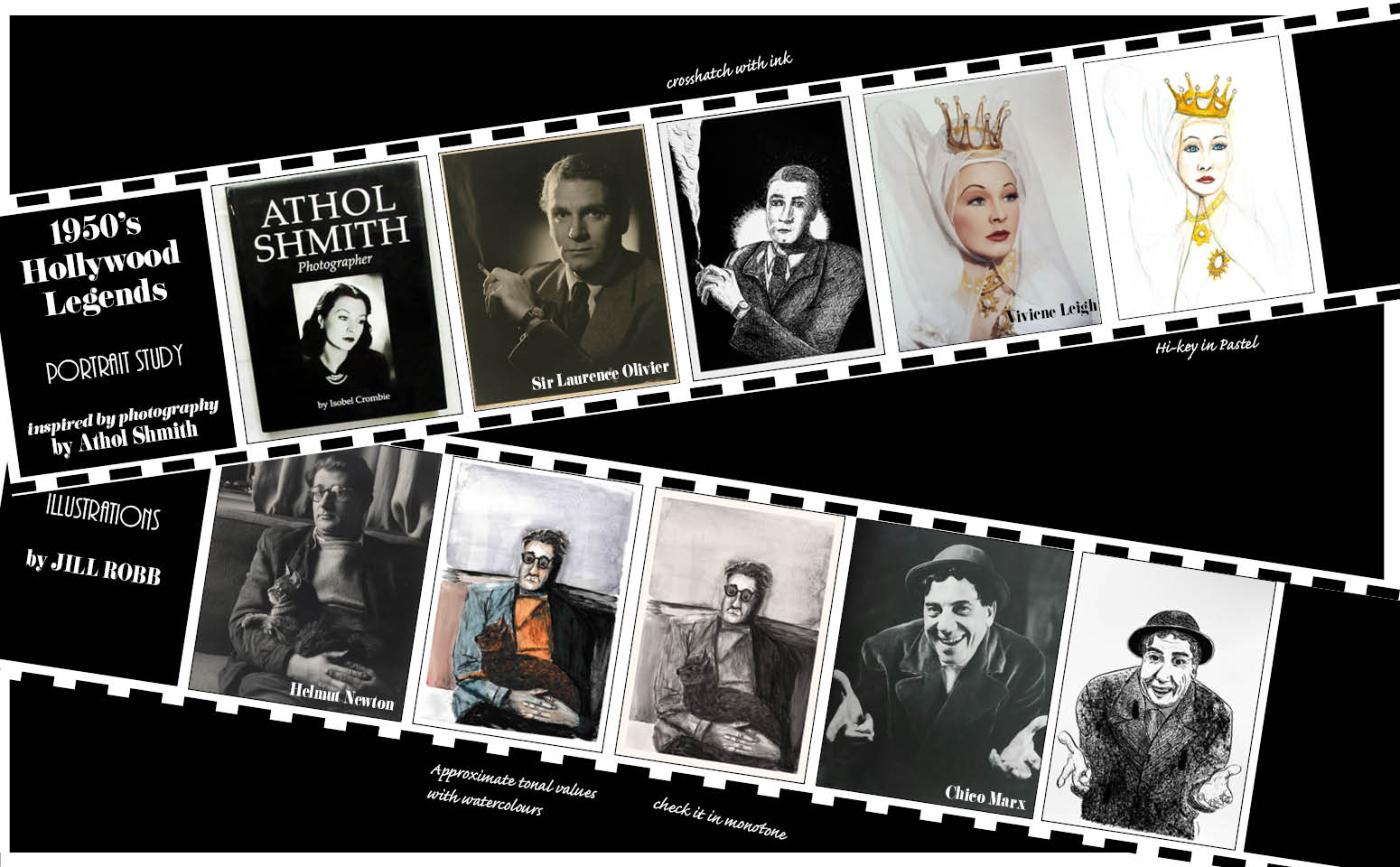 For this study of Illustration styles, I used traditional art techniques to make Portrait Imagery of 1950's Hollywood Legends, reference material was from the amazing and inspiring Photographs of Athol Shmith- from the book shown.
Using traditional ink techniques for Sir Laurence Olivier, with a combination of ink hatching and crosshatching was great to reflect the texture of his jacket and the mood of the low-key image.
The hi-key image of Vivien Leigh was illustrated by using soft pastels and pastel pencils, where the true colours and textures in the illustration were hard to represent true in the photo.
The image of Helmut Newton with his cat was done in watercolour to estimate the tonal value of the colours not seen in the monotone photo. The result was then checked by turning my watercolour illustration into monotone.
The final portrait study of the cheeky Chico Marx was done with ink and crosshatching and a combination of loose mark making to create textures.
Using traditional art techniques for these portrait imagery proved helpful in showing the style of the iconic 1950's era.
Click these links to see more of my portraits, available as originals or prints
Original post blogged on 6th September 2018, Re-blogged due to moved domain.