Yoga illustration in Watercolour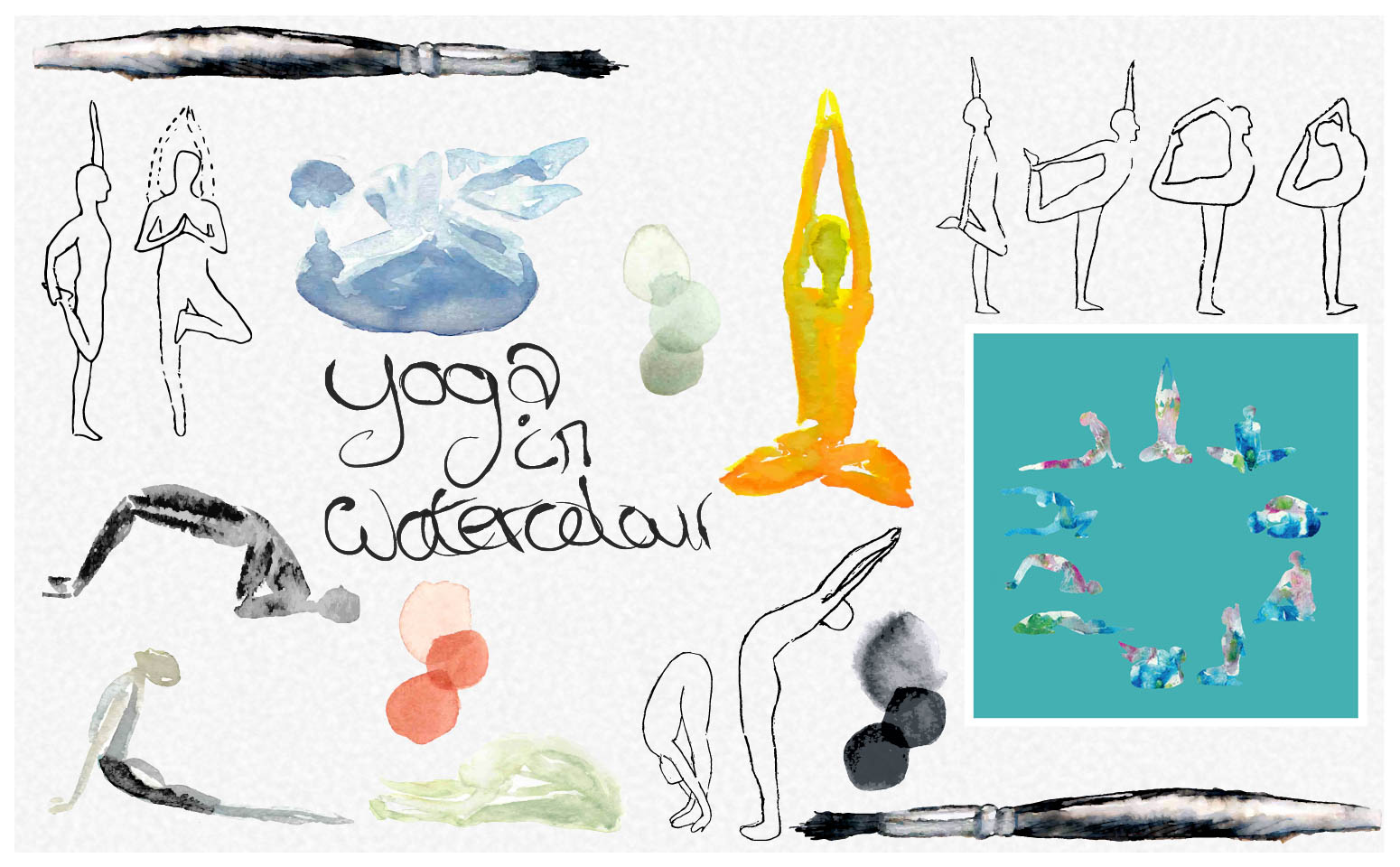 The idea for this image was to do a watercolour style illustration of some Yoga poses.
I started with a few sketches of familiar poses, found my favourites which I felt were stronger, I then added some watercolour, and played with colour until the imagery felt complete.
A watercolour yoga illustration is available here:
Original post blogged on 9th September 2018, Re-blogged due to moved domain.